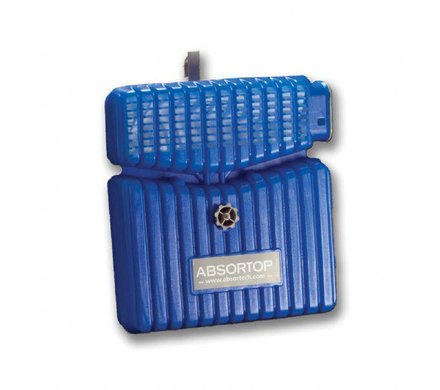 If you have experienced some moisture to your cargo during transportation can do, you understand why you should protect it from moisture. Absortech specializes in developing efficient and innovative absorbers to protect your products from moisture during transport or storage.

Absortech Top is based on the proven ability of calcium chloride and has a strong absorption capacity and work within a wide temperature range. It is designed to hang in shipping containers and take up a minimum of space. Absortech Top is easy to use and designed to hang in a ledge on the side of the container, or on the ceiling. Minimal space is occupied and possible damage from trucks is avoided during loading and unloading.

Swedish laboratory tests confirm that Absortech Top op has greater absorbency and also a substantial longer effect period in comparison with other products. Absortech Top is recognized by insurance companies as being an effective protection against corrosion. Ideal protection for bulk freight containers and high stuffed goods.
High absorbency
Non-toxic
Non-flammable
Environmentally friendly
Suitable for
Fresh produce
Automotive
Chemistry
Pharmacy
Horeca
Supermarkets
Transportation & Logistics
Horticulture
Foods