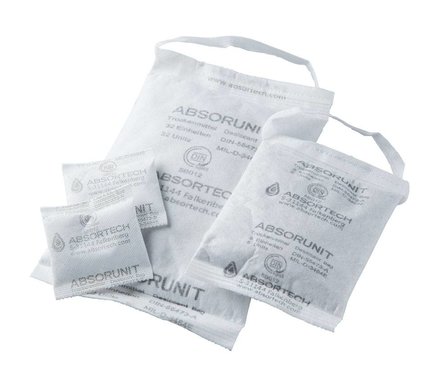 Absorunit 1/2 h (B) 600 pcs dessiccant

The Absorunit is designed to hang in sea containers and take up a minimum of space. Absortech Desiccants are easy to use and are designed to hang in a ledge on the side of the container, or on the ceiling. Minimal space is occupied and possible damage from trucks is avoided during loading and unloading.

read more
If you have experienced the damage moisture can do to your cargo during shipments, you understand why you need humidity protection. Absortech is specialized in developing efficient and innovative desiccants for humidity protection during shipment and storage. You can rely on our knowledge and expertise when it comes to protecting your cargo from moisture.


Taking up minimal space
Great absorption capacity
Easy to use
Suitable for
AGF
Automotive
Chemistry
Pharmacy
Horeca
Supermarket
Transportation & Logistics
Horticulture
Foods