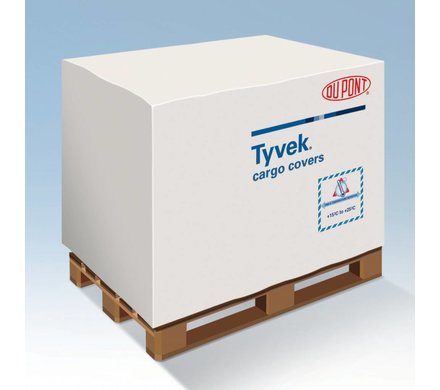 Dupont Tyvek Solar Cargo Cover W10 - 120 x 80 x 160 cm

Tyvek Solar W10 Cargo Covers provide outstanding short-wave solar radiation protection to pharmaceuticals when exposed to sunshine conditions. This is the principal cause of temperature excursions. Affordable and easy to use, Tyvek Solar W10 also offers inherent breathability in addition to all the other mechanical benefits of low-conductivity Tyvek material.

read more

By allowing the exchange of air and water vapour through the fabric, the covers help ensure that under cover moisture levels cannot reach damaging levels as a result of ambient temperature fluctuations.


Affordable
User friendly
Excellent protection against radiation
Tyvek material
Suitable for
Pharmaceuticals
Fresh produce sector
Horticulture