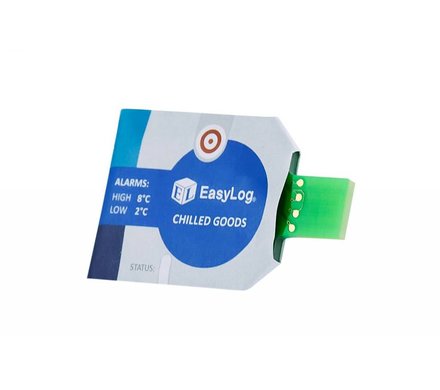 EL CC 1-001 Temperature data logger

The EL-CC-1-001 comes pre-configured for use in your particular application - simply press the button to start logging. During a logging session, pressing the button will light up the status LEDs to give a quick indication as to whether the temperature has exceeded an alarm condition at any point. Once your session has been completed, tear open the IP67-rated plastic wallet to reveal the USB connector and plug it in to your PC. Use the free EasyLog CC software for Windows to download and graph the data, and then prime your logger for its next use.
read more

The EL-CC-1-001 is suitable for use in chilled goods. The datalogger is pre-configured with alarm thresholds: High 8°C, Low 2°C.


Pre-configured
Reusable
LED's give a quick indication
Long lifetime battery
Suitable for
Fresh produce
Hospitality industry
Supermarktets
Transport & Logistics
Horticulture
Food industry