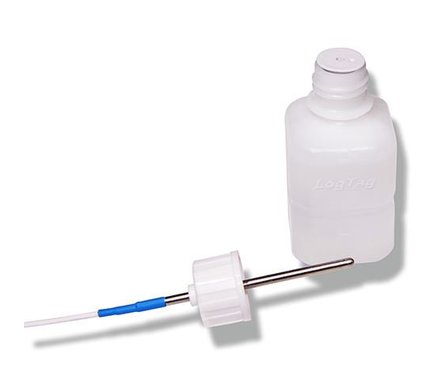 The LogTag glycol buffer can be used to monitore vaccines during storage or transportation. It mimics the temperature setting in a vaccine vial and records the temperature data, so that you can verify that the vaccines are not exposed to extremely high or low temperatures.

Glycol Buffer is used in combination with LogTag ST100K - 15 or ST100K - 30 (external sensors) that can be connected to the LogTag TRED30-7 or TREX - 8 temperature recorder.

Note: External sensors and glycol are not included. These must be purchased separately.
Contents 70 ml
Measuring range - 10°C - +60°C (when filled with Glycol)
External sensor needed
Combine with TRED30-7 or TREX-8 temperature

recorder
Suitable for