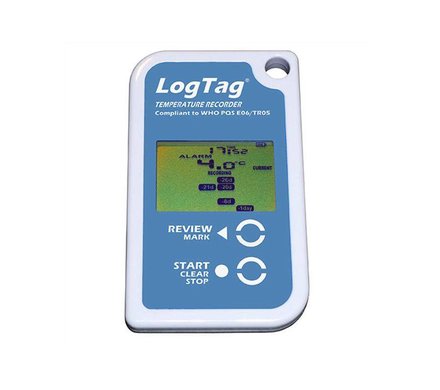 LogTag PTID30-7F temperature recorder

The LogTag PTID30-7F temperature recorder measures and records to 7770 temperature measurements over a range from -30°C to +60°C (-22°F to +140°F). The temperature and alarm registrations can be read on the display up to 30 days.

The temperature display and the alarm is an important feature for applications in cool rooms and refrigerators.

The display elements are arranged so they to show 'at a glance' if temperature violations have occurred between now and 29 days ago. The display also shows the current temperature reading, the current time, battery status and if it is currently recording.


-30°C to +60°C
Up to 7770 temperature measurements
Registers up to 30 days
Data transfer with LogTag Interface
Display
Suitable for