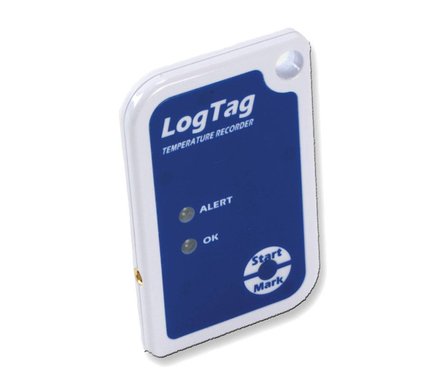 LogTag Trex-8 temperature recorder
 
The multi-use LogTag Trex-8 stores up to 8000 measurement values in the range of -40°C to +99°C (-40°F to +210°F). It's small enough to put in a package, but can be found it easy. The Trex has a connection for an external sensor.

read more

LogTag stands for high performance, high quality and competitively priced electronic recorders. LogTag is designed to meet the global demand for high-performance recorders. Combining easy-technology, innovative design and producing high volumes LogTag is the most cost effective and highest performing recorder on the market today. FDA compliance: Developed for FDA CFR21 Part 11 / Digital signatures / ECM Compliance: Tested and complies with EC EMC directives (EN 50081-1: 1992 and EN 61000-6-1: 2001) / Tested and meets FCC Part 15 Subpart A and B.


Multi use
Small size
8,000 measuring point
External sensor connection
Analyze readings with Interface
Suitable for
AGF
Automotive
Blood
Chemistry
pharmacy
Horeca
Poultry
Supermarket
Transport & Logistics
horticulture
Fish
Meat
food
dairy produce