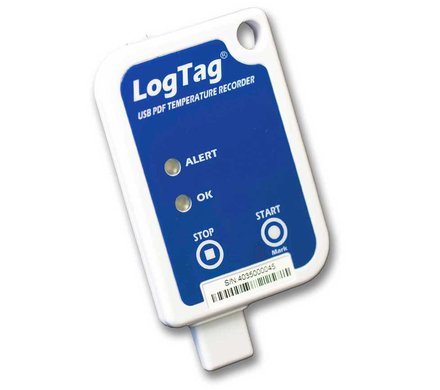 LogTag Usric-4 temperature recorder

The Praxas Usric-4 (open profile) is the temperature recorder to monitor temperatures during transport or storage of goods. The recorder has an integrated USB connector so you can connect the recorder to your computer directly. Within seconds you can read the data through an automatically generated PDF. The recorder has an alarm indicator that signals when readings are outside the preset limits. You start the recorder with a single press of a button on a certain amount of time / date. In addition, the recorder features a robust design with the serial number on the front. It comes with an adhesive strip for quick confirmation. 

read more

LogTag products are designed to meet the growing demand for cost effective electronic environmental recording solutions. Combining state of the art technology, innovative design and high volume manufacturing techniques, the LogTag system provides the most cost effective, high performance environmental data logging system available for today's market.


-25°C to +60°C
USB connection
Free software for configuration
User friendly
4000 measuring points
Suitable for
AGF
Automotive
Blood
Chemi
Pharmacy
Horeca
Poultry
Supermarket
Transportation & Logistics
Horticulture
Fish
Meat
Foods
Dairy produce