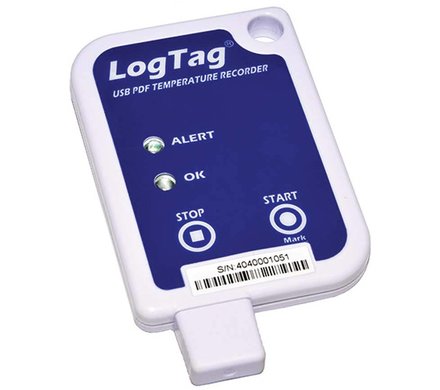 LogTag Utrix-16 temperature recorder
The LogTag UTRIX-16 contributes significantly to the growing need for a cost effective and reliable multi-trip temperature recorder. It requires no special hardware or software in order to gain access to the recorded data. It also generates a fully detailed PDF report. The UTRIX-16 measuring real-time temperature over a range of -25°C to + 70°C (-13°F to +158°F), it gives the user configurable alerts and comes with an integrated, durable USB connection. 
read more
LogTag stands for high performance, high quality and competitively priced electronic recorders. LogTag is designed to meet the global demand for high-performance recorders. Combining state of the technology, innovative design and high volume manufacturing LogTag is the most cost effective and highest performing recorder on the market today.
USB connection
Multi-use
-25°C to +70°C
16.000 measuring points
No interface cradle required
Suitable for
AGF
Automotive
Blood
Chemistry
Pharmacy
Horeca
Poultry
Supermarket
Transportation & Logistics
Horticulture
Fish
Meat
Foods
Dairy produce