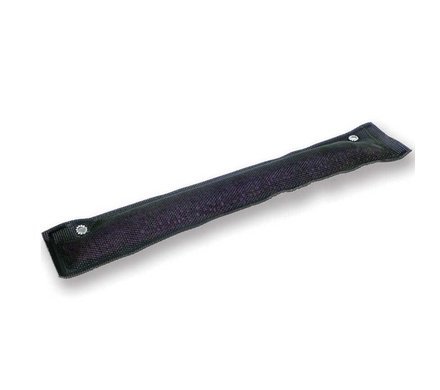 Oxylene Freight Tube ethylene filter
It is possible to protect your products or the products of your customers from a high concentration of ethylene gas. This can be done using this very narrow freight tube of only 10 cm wide. Within a few seconds you can attach it to the ceiling. This is made possible by the very strong fix-twists, which are included. read more
Oxylene is a powerful and environmentally friendly ethylene filter. The air flows easily through the round grain. This is necessary for the optimal functioning of Oxylene. The grain is a hard product which does not crumble. There is no aluminum grit that may come between your products. The grain had a purple color. As the ethylene has been processed, it's color changes to brown. The residue is brown stone.


Very narrow tube (10cm)
Easy to attach
High absorption
Suitable for
AGF
Supermarket
Transportation & Logistics
Horticulture
Foods